Island Activities
We know how important it is to have some options when you travel. Our front desk is the perfect place to find out the inside scoop of island activities, but we also want you to be able to plan before you arrive.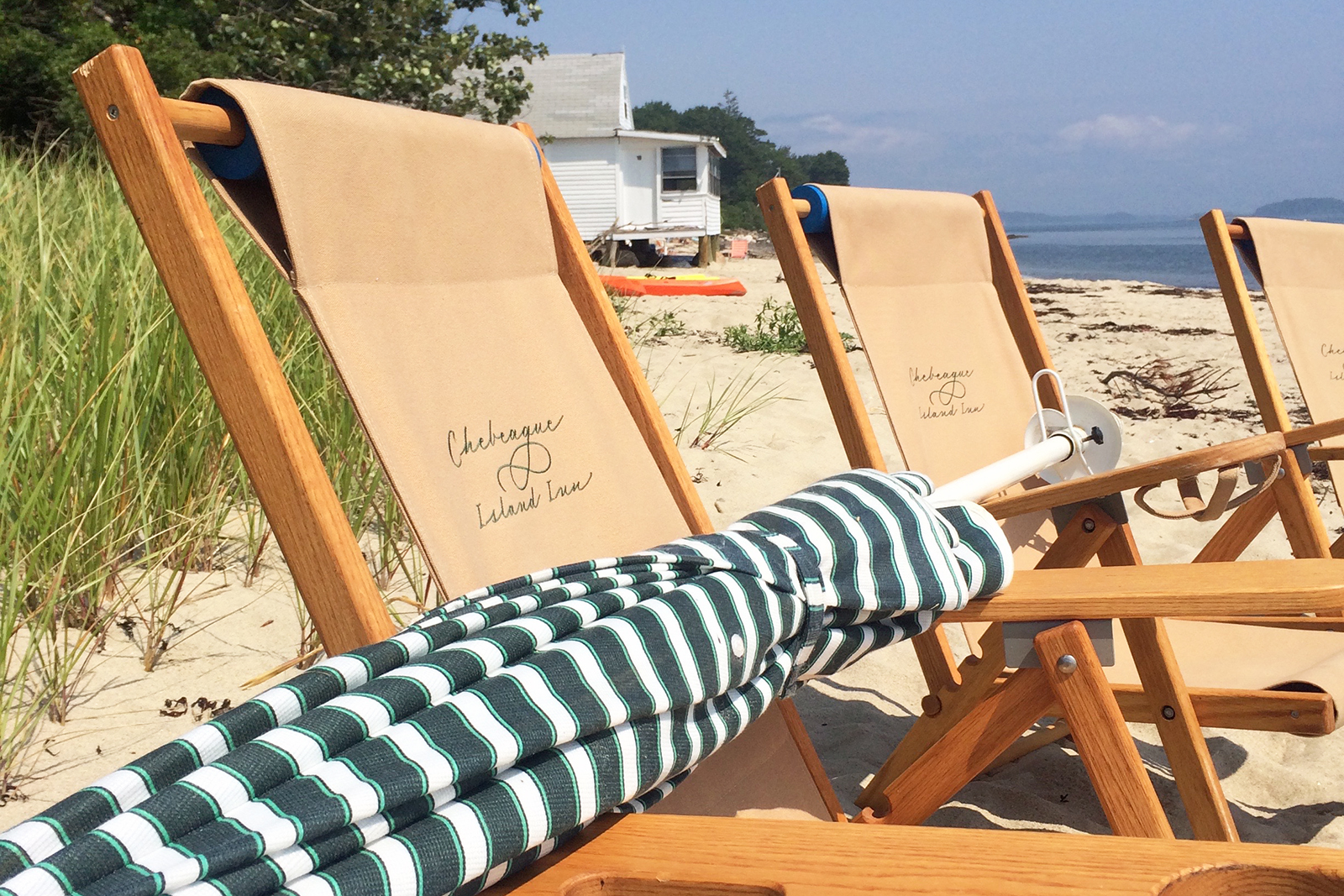 There's a great beach just around the corner from the Inn where we will make sure you're comfortable with some beach chairs, towels, an umbrella and pail of bottled water (or wine if you'd prefer). If you're up for a small adventure, people really love walking across the sand bar to Little Chebeague.
When you're feeling active, grab a bike from the Inn and take a cruise to the General Store or The Niblic for some lunch, snacks and a few souvenirs. You'll pass by The Golf Club and Tennis Club, both of which are available for use.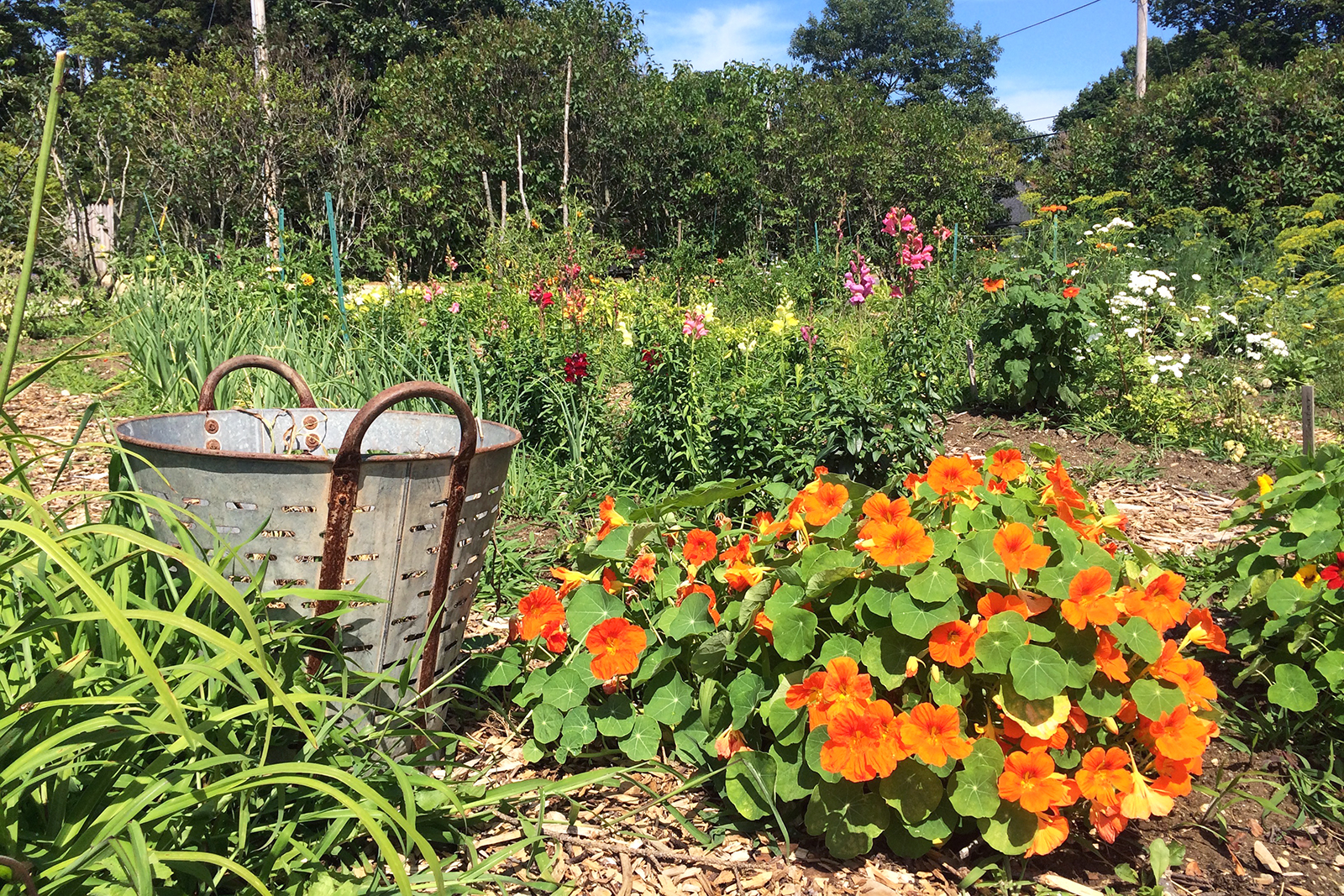 Whether you'd like to gather just-ripened tomatoes and basil for a light salad or berries for a summertime snack, the harvest of the Chef's Garden is for you. Don't forget to borrow a vase for flowers from our expansive selection of annuals and perennials that surround the grounds. The potting shed has an assortment of vases and plenty of snipping shears to get you started, and a friendly gardener can help guide the way.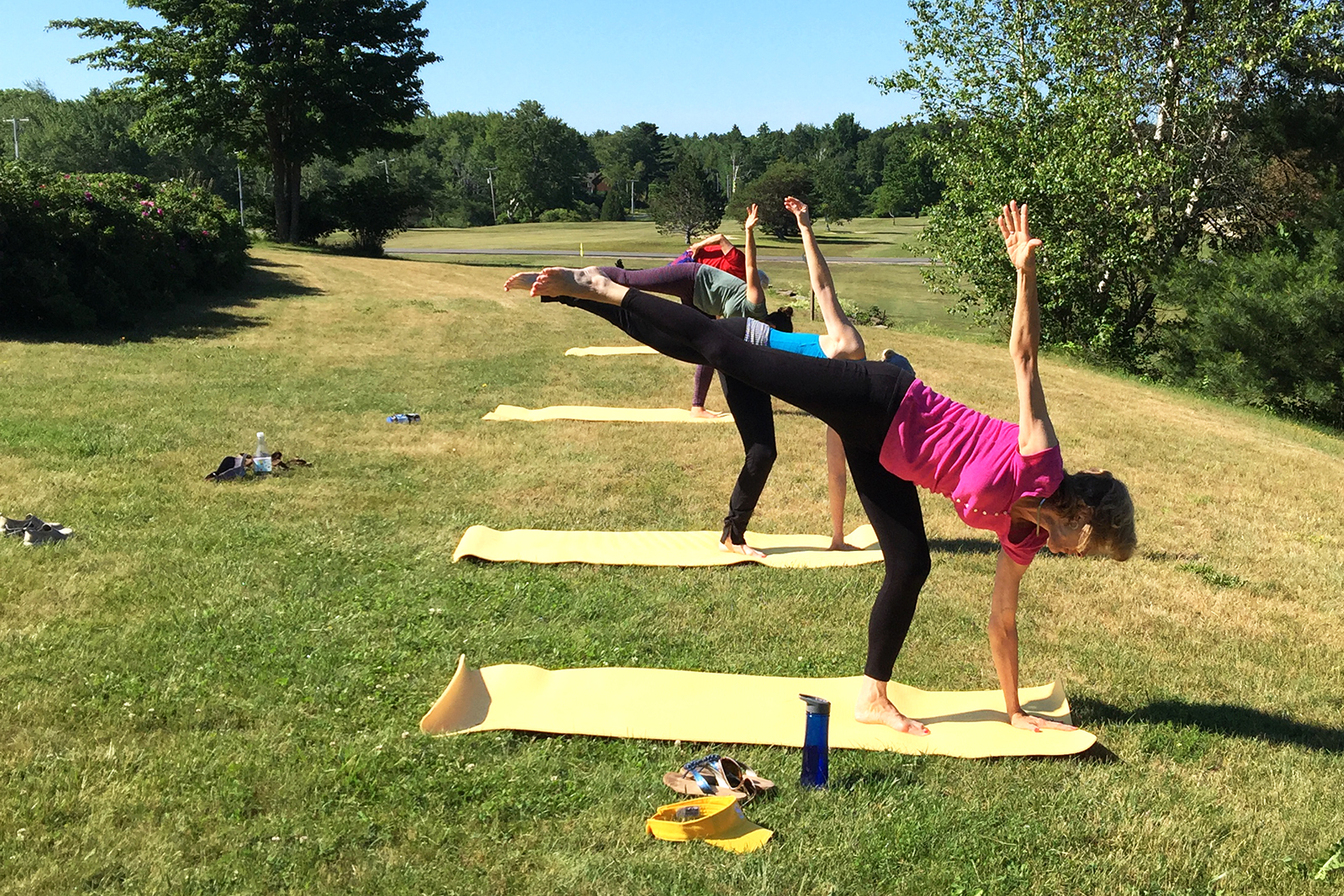 Focus on your inner Zen with yoga. Offered on the lower lawn overlooking the ocean on Saturdays and Sundays in July and August from 8:00am-9:00am, you'll flow through poses to the ocean breeze.
Fun for the family! Embrace your competitive side with some friendly games of corn hole and bocce on the front lawn.
The Great Chebeague Golf Course is a nine-hole links-style course that boasts to be one of the most scenic in the state, with a view of the ocean from every hole. Take advantage of your island-time and hop on the course whenever you please – tee times are not required (but recommended for large groups). Make sure you stop by the front desk before you head out to collect a voucher for a reduced rate.
Grab a racket from the Inn and head down the road to the Great Chebeague Tennis Club. The courts are clay, so be sure to bring proper shoes. Courts can be rented by the hour, and you can also sign up for weekly scrambles.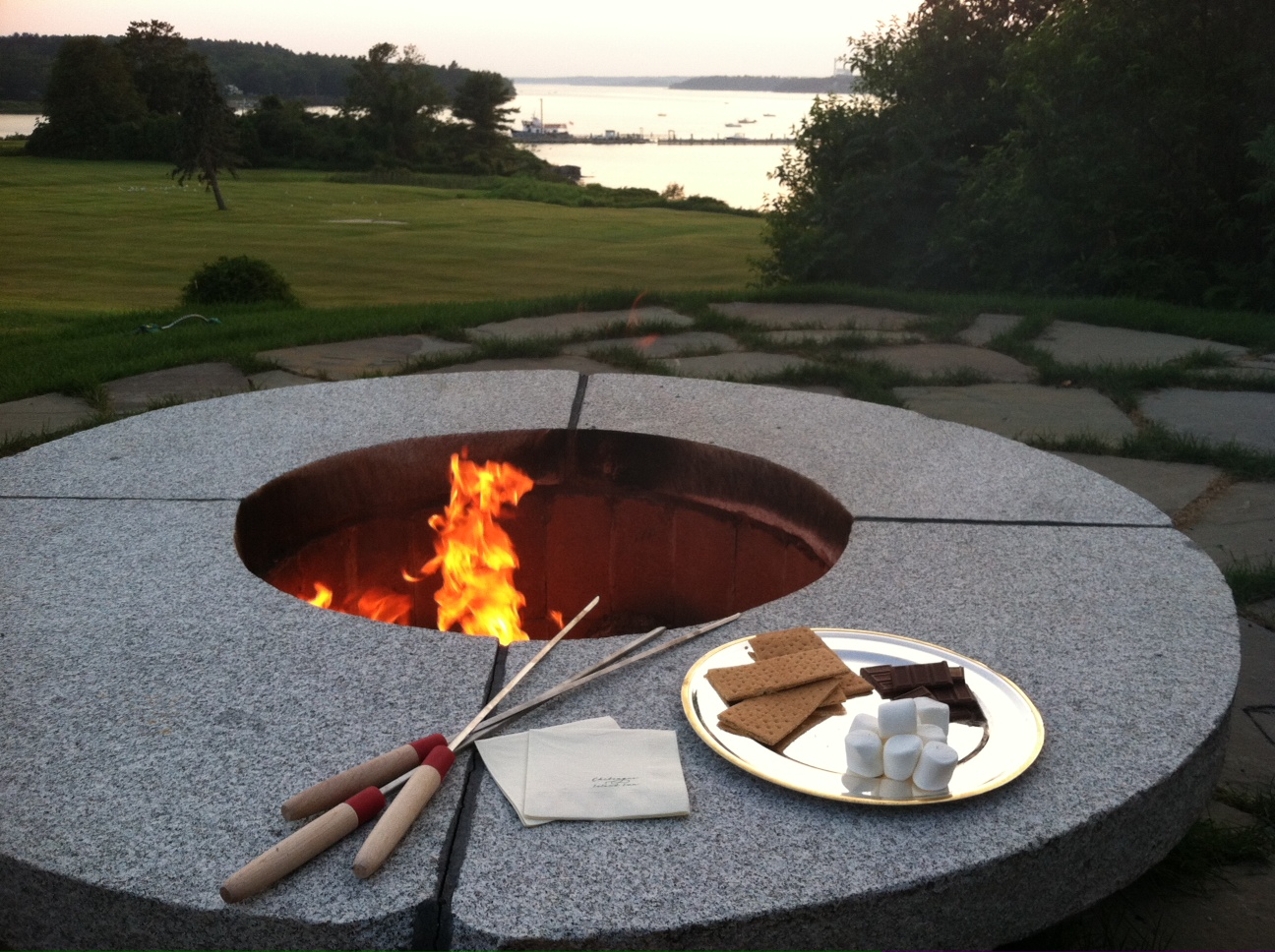 As the sun goes down, snuggle up next to the fire pit and delight in gooey, chocolatey s'mores. The simple pleasures of a starlit night and the perfectly roasted marshmallow are for guests of all ages. For the adults, we happily offer beer and wine.
Take a ride to Second Wind Farm, an organic and sustainable farm right on island where the Inn sources many of its root vegetables. Meet with Farmer Chuck and learn all about how he started the farm and his mission for it as it grows. Visit the farm stand for some produce and hand-made wooden spoons.
There's no doubt that the best way to see the scenery is by boat. Arrange for a private charter ride so you can explore the coastline and inner islands. Let us know if you'd like to pack some snacks – we've heard that cheese, veggies and wine make the perfect pairing. Charters are based on availability and can accommodate a group of up to six, so please plan to schedule with us in advance.
There are many walking points of interest on the island, and two of our favorites are Roses Point and the sandbar to Little Chebeague. While you don't need typical hiking gear, we encourage proper shoes, as the trails do tend to be a bit muddy and the sand soft.
If you're interested in some island history, the Historical Society is a must-visit. It's home to collections, photographs, exhibits and a devout team of people eager to share the island's story. We encourage you to visit the gift shop for thoughtful souvenirs.